In June 2018, in collaboration with our sister entity, MBRHC , we sent 11 volunteers to Kabigi village in Uganda to work on implementing water projects, renovating two schools and provide the community with basic needs. The water projects included digging an artesian well, installing water distribution networks and providing water purification filters to houses, mosques and schools, serving over 5,000 people.
Our volunteers worked on renovating two schools in Kabigi, benefitting approximately 850 students and naming one of the schools after the late Sheikh Zayed. In recognition of the projects that were implemented in the village of Kabigi, the UAE embassy in Uganda helped rename the main road leading to the village after the late Sheikh Zayed bin Sultan Al Nahyan. During the campaign, MBRHC distributed gifts to 1,500 children, food to over 500 families and wheelchairs for 40 elderly and people in need.
The visit to Uganda was part of Suqia's humanitarian and social programmes in the Year of Zayed, which include the '100 volunteers' initiative to promote a culture of volunteerism and the '100 water projects' initiative to provide safe drinking water to communities in need by implementing sustainable development projects.
Embarking on a new school year, students will now be able to receive an education in a suitable environment with access to clean water and sanitation.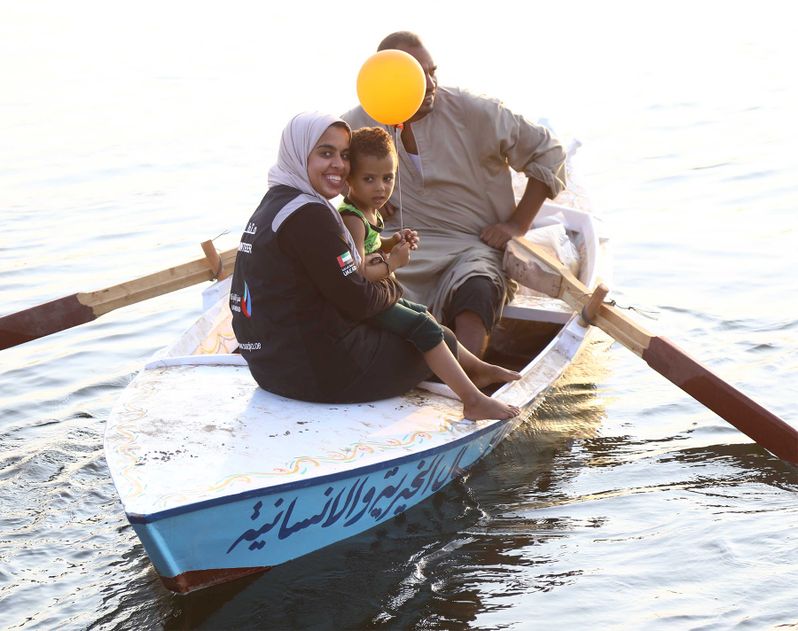 Our participation in this visit has contributed in achieving UAE Water Aid's objective to provide clean water to people in need. We are also proud to represent the UAE in this remarkable trip, by following the path of our late father Sheikh Zayed bin Sultan Al Nahyan who taught us the importance of giving back and supporting others in need.
Fatma Essa Almuhairi
Volunteer