UPPER EGYPT 2017: 'REHLAT ALKHAIR'
UPPER EGYPT 2017: 'REHLAT ALKHAIR'
In December 2017 and in line with the Year of Giving, we sent 12 volunteers to Upper Egypt for eight days. While there, the team worked on the installation of clean water distribution networks in the governorates of Qena, Aswan and Luxor. The trip also included several operational projects by MBRHC. These consisted of distributing fishing boats and yarn for fishing, as well as sewing machines and blankets for villagers. A total of 170,000 people benefited from these programmes.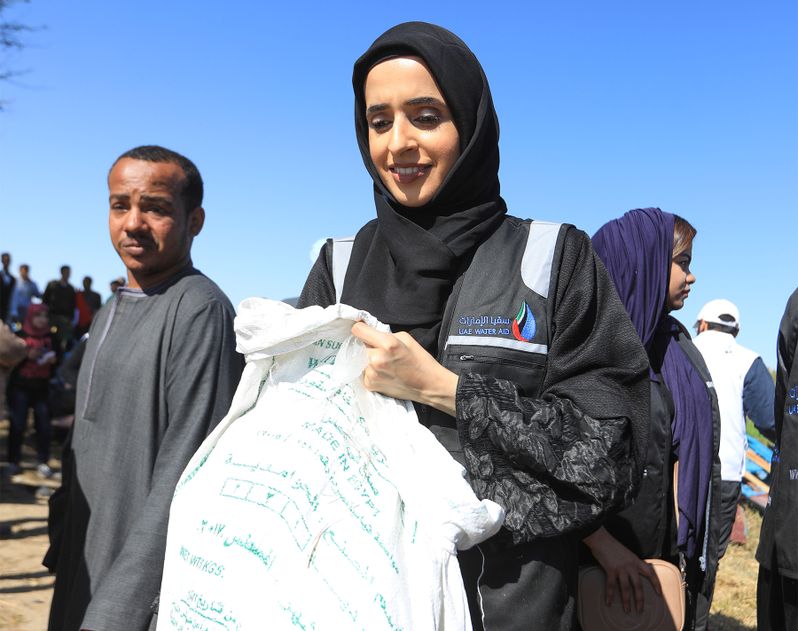 I was honoured to participate in this volunteer trip to contribute to the implementation of projects that provide clean drinking water to houses in different villages in Upper Egypt. This trip allowed me and the team of young Emirati volunteers to directly communicate with the villagers and listen to their stories, helping us discover the humanitarian aspect in the lives of the people of that area
Anood Ahmed Almarzouqi
Volunteer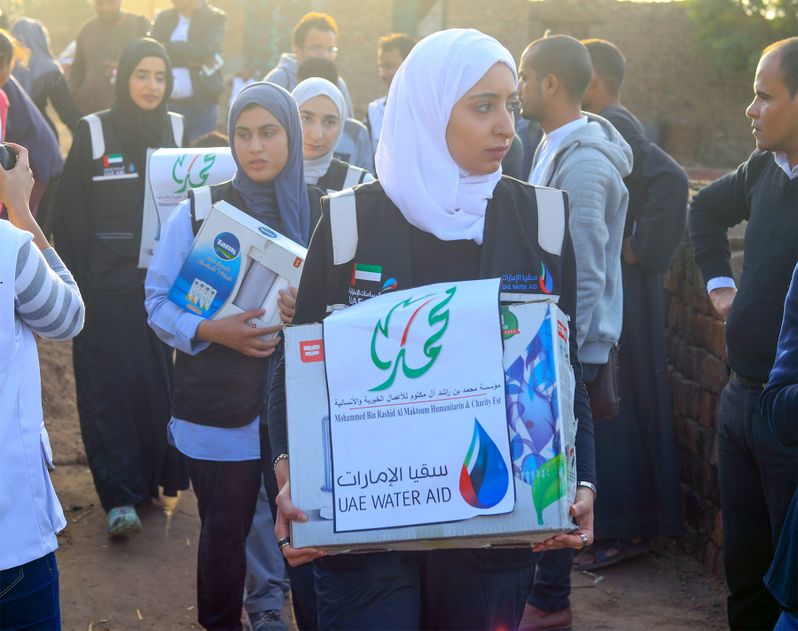 This trip changed my view of life. It was a truly humanitarian project. We presented several community development projects to the people of Upper Egypt. These included the installation of distribution networks and filters to facilitate access to clean water. We also distributed blankets to families. I am confident that these projects will continue after the Year of Giving, especially in the Year of Zayed.
Aysha Mohammed Alremeithi
Volunteer