EGYPT 2018: 'AYADI ZAYED'
EGYPT 2018: 'AYADI ZAYED'
In September 2018 and in collaboration with MBRHC, we organised "Ayadi Zayed" volunteering trip to Upper Egypt. Eight volunteers from DEWA participated and we visited the Governorate of Qena and engaged in several humanitarian, social and operational projects. The volunteers also witnessed the opening of our water distribution network in the district of Arment, which was commissioned in 2017 that serves water to 200 people as part of Suqia's Year of Giving initiative back in 2017. In addition, the volunteers initiated the second phase of the project, which extended water lines and installed filters in 80 houses.
The volunteers also supported MBRHC's community development programme. Their projects focus on developing the communities and provide them a source of income to sustain their living and support their families on their own. The projects included the distribution of several fishing boats, 100 motorcycles, 100 sewing machines, 100 goats and cows. This distribution provided a return on investment to families with low income. The trip also included some of MBRHC's seasonal projects such as the distribution of blankets for winter and food provisions to Al Duwaih and Al Jamaleya villages in the Governorate of Qena. The blankets helped 600 families, while the food distribution served more than 3000 families.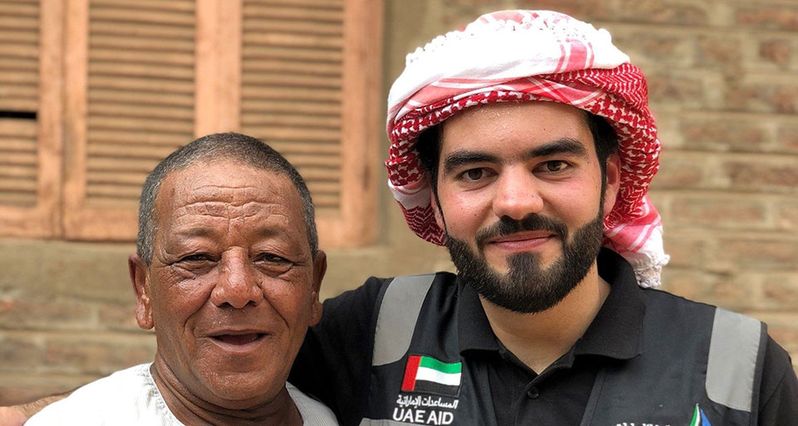 Volunteering with Suqia UAE opened to new doors for me, I gained new skills through an international and remarkable experience. I also became very conscious of every drop of water I consume and use on a daily basis. I feel the responsibility to spread this message and advise others to preserve and value clean water.
Ahmed Haji Huwair
Volunteer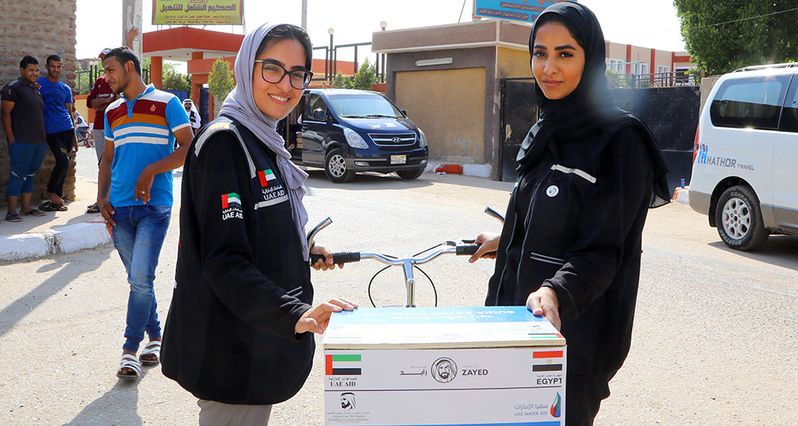 I learned how to appreciate the smallest things that I usually take for granted, like the clean water bottle in my hand, the food I eat and the clothes I wear. I learnt that family always comes first. I learned that patience and strong willingness are the main two secrets behind hard work and inevitable success, and that if there is a will to help, then there definitely is a way. Moreover, the fact of having put myself out of my comfort zone to do something spectacular, as volunteering, made me learn a whole lot of new things about myself.
Fatma Jaffar Karim
Volunteer